All hands matter as we work day in and day out to serve nearly 700 children along with their families 5 days a week. We strive to ensure clean and safe spaces while we provide all types of resources for our families. Volunteering is a great opportunity to come alongside us to build relationships and leave a meaningful and long lasting impact on our children, parents, and staff members. We hope you will join us!
VOLUNTEER OPPORTUNITIES -- New Information for 2021

We are excited to have volunteers back at Operation Breakthrough since a long absence because of Covid. There are two volunteer options to be with our children in our classrooms and/or our new MakerCity. All volunteers must be vaccinated and if working directly with our students are required to be 18 years os age, complete a background check ($15.25 fee) and TB skin test as well as attend an orientation.
Early Classroom Volunteer -- Assist teachers in daily classroom activities and routines. You must be at least 18 yrs. of age. We ask that you commit to a minimum of 12 weeks if you wish to volunteer with our children 6 weeks to 5 years. Shifts are Monday - Friday, 9 a.m. to 12 p.m. or 3:30 to 5:30 p.m.
MakerCity Volunteer -- Sign up for shifts in different zones in our MakerCity, learning alongside our School-Age students (ages 5-14) when you are available, with a minimum of 2 shifts/month. We are partnering with the Kansas City Public Schools during the day, so shifts are available while our School-Age students are at their schools. You will learn how to sign up for shifts during orientation. MakerCity volunteers must be 18 yrs. of age.
MakerCity Zones
DIY/Tutoring
Art Lab
Teaching Kitchen
Life Science Lab
Digital Media Lab
STEM Lab
MakerSpace
Textile Lab
Construction
Kindergarten Launchpad
MakerCity shifts for the Kansas City Public Schools:
1st Grade - Mondays and Wednesdays - 1:30 - 3:30 p.m.
5th Grade - Tuesdays and Thursdays - 9:30 - 11:30 a.m.
2nd Grade - Tuesdays and Thursdays - 1:30 - 3:30 p.m.
MakerCity shifts for Operation Breakthrough children during the school year.
Monday through Friday 3:30 - 5:30 p.m.
Non-Classroom Volunteers – Serve as an office assistant and help staff with data entry, organization, and planning. We also need volunteers to help in our food pantry, clothing closets or assist with donations.

On-Call Volunteers – For those who want to volunteer on an as-needed basis, you will be contacted via email from the Volunteer Coordinator about specific opportunities such as 5k races, third-party events or helping at Operation Breakthrough with school-supply or holiday distributions.
NOTE: As a weekly Classroom Volunteer, you are also welcome to sign up for any MakerCity shift if you have some extra time and would like to help in one of the zones!
GROUP OPPORTUNITIES

Adopt a Classroom or Neighborhood – Address the needs of a specific classroom or neighborhood and provide donations of needed supplies or larger items, attend field trips, and classroom projects for the teachers and students.
Sponsor a Donation or Collection Drive – Sponsor a drive for much needed agency items such as non-perishable food items, diapers, paper products, toothpaste/toothbrushes, or hygiene products. Please check with us for our current wish list needs.
Group Service Projects – Assist in the outdoor classroom and playgrounds by helping with grounds maintenance. Assist with painting, cleaning, and organizing projects in our facility as needed.
Lobby "Take Home" Activities – Provide a take home activity for our children as they are heading home from the center. Create a craft project, coloring activity, or healthy snack pack to hand out to the kids.
Tour Our Center – Groups are always encouraged to set up a time to tour the Operation Breakthrough facility located in the heart of Kansas City at 31st and Troost. Please contact at least two weeks prior to your intended visit.


HOW TO GET STARTED

If you are interested in supporting the Operation Breakthrough mission through volunteering for our pantry or special projects, go to Sign-up and see what opportunities are available. If you have questions, please email Madeline Connely at volunteer@operationbreakthrough.org.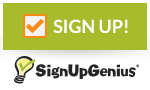 UPCOMING ORIENTATION SCHEDULE:

Wednesday - July 21 - 6 p.m. - 8:00 p.m.
Monday - July 26 - 10 a.m. - 12:00 p.m.

If you have further questions, please email
Volunteer Interest Form
Would you like to become a volunteer at Operation Breakthrough? Our volunteer interest form allows us to find the right volunteer position that maximizes your skills, interests and availability. Please complete the form and return to Operation Breakthrough.
Download